Looking for Speed Learning Techniques to learn faster at school?
I know the terrible feeling to hammer information into your mind only to find a few weeks later that you have forgotten most of it. This is quite painful if this happens before the exam.
Study Smarter Not Harder!
You need a more efficient path to attain knowledge and to retain it that is based on recent scientific research. The rate at which you can acquire knowledge has to be improved as well.
Become a SUPER-LEARNER and master any subject faster.
Don't study harder, study smarter!
Learn all this in the following downloadable ebook that is delivered in PDF format. You can view it on any computer (PC or Mac) and print it out.
Download this Ebook and start using this information right away. The book is cheaper because you don't have to pay for printing and shipping. You get a 100% money-back guarantee!
Speed Learning Techniques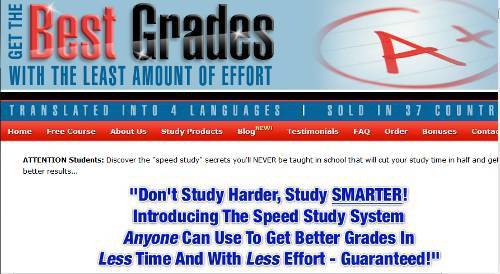 Don't waste any more time and "Get The Best Grades With The Least Amount Of Effort"