Lasker won convincingly the match 9,5:1,5 (+8, −0, =3) because Janowski didn't understand Laskers moves.
"Lasker plays such stupid chess, it confuses me".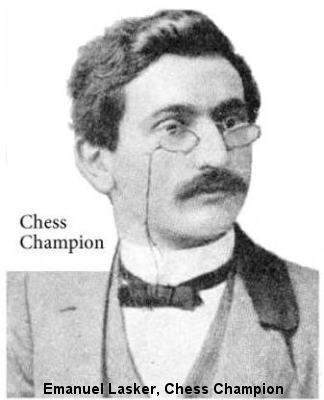 David Janowski – left – Emanuel Lasker – right
Replay Chess Games Emanuel Lasker versus David Janowski
Flip Board: Press F-Key (or click e7 or d2 on top) Select a game: Click on grey bar

Back to – History of Chess
You get a HUGE Discount NOW on UNIQUE Chess Courses from Grandmaster Smirnov! Click here!

Get Chess Sets and Chess Computers!