Viswanathan Anand was born on the 11th december 1969 in Chennai (Madras) India. He was the official FIDE world chess champion from 2000 until 2002 and became 2007 the 15th world chess champion in chess history.
He defended his title with success against GM Vladimir Kramnik, GM Veselin Topalov (BUL) and GM Boris Gelfand (ISR), but lost his title to GM Magnus Carlsen (NOR) in 2013.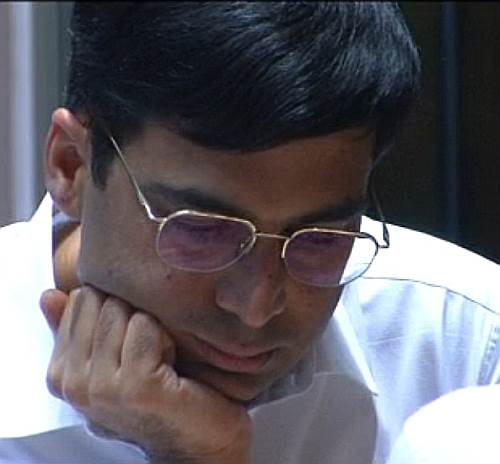 Viswanathan Anand (friends call him "Vishy") started playing chess when he was six. His mother showed him the rules of chess. At about this time his family moved to the Philippines for a year. There he solved chess puzzles from a TY program with his mother in the evening after he returned from school. His mother played some chess but never went to a club. So they solved all these puzzles and sent in the answers. And after many months he won many prizes. One day they just said he can take all the books he wants, but shouldn't send in more entries.
He scored 9/9 in the National Sub-Junior Chess Championship when he was fourteen and in 1984, just aged fifteen, he became the youngest player in India who achieved the Title of International Master. When he was sixteen he was national chess champion, winning this title two more times.
In 1987 he won the World Junior Chess Championship and in 1988, he received the Grandmaster title and became India's first grandmaster.
Anand has a degree in commerce and his hobbies are music, reading and swimming and lives in Collado Mediano (Spain) with his wife Aruna.
Vishy Anands Chess Games
Flip Board: Press F-Key (or click e7 or d2 on top) Select a game: Click on grey bar

Back to – Chess Grandmasters
Go from – Viswanathan Anand to – Chess Strategies – Home

Get Chess Sets and Chess Computers!