Emanuel Lasker and Wilhelm Steinitz played a match for the world title 1894 in New York, Philadelphia and Montreal. Lasker won with ten wins, five losses and four draws and became the new world chess champion.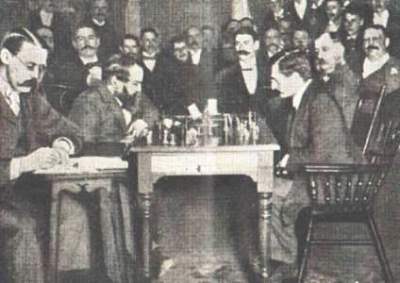 Replay Chess Games
Flip Board: Press F-Key (or click e7 or d2 on top) Select a game: Click on grey bar
Back – to – History of Chess Matches
You get a HUGE Discount on High Quality Chess Courses from Grandmaster Smirnov! Click Here!

Get Chess Sets and Chess Computers!