Get Discounted Chess Sets from the chess store below and save money. For example the Luxury Chess Sets from the House of Staunton are well known and you get a good deal below.
A real chess player doesn't like to play with plastic pieces all the time. It feels much better to analyze your variations at home with wooden chess pieces and board.
It is always more fun and a great feeling to play a game with a great wooden chess set. I searched the internet for you to find great chess sets below.
House of Staunton – Discount Chess Sets
Example: See Morphy Series Chess Set Pieces below.
These tournament-sized chess pieces are hand carved and made of the highest grade woods. Pieces are heavily weighted.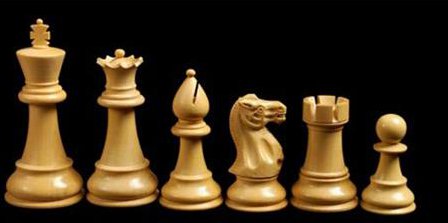 There are many more wooden chess sets to choose from where you save money. All of House of Staunton Chess Sets are a perfect combination of distinct beauty and functionality.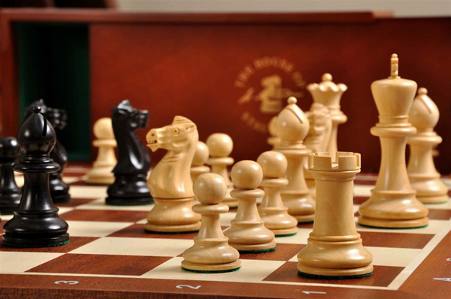 Grandmaster Chess Set
Save on House of Staunton Chess Sets here!
Discounted Chess Supplies
If you need supplies for your chess club or school you can get
your chess material at the links below.
See Black Friday Chess Deals at Chesshouse
Save up to 40% on Chess Products!
Get the well-known DGT Electronic Chess Board at a discount.
You get a HUGE Discount NOW on UNIQUE Chess Courses from Grandmaster Smirnov! Click here!

Get Chess Sets and Chess Computers!