I selected Ruy Lopez (Spanish) chess games for you below, but just wins and losses to make it interesting. Study the various lines and chess ideas.
1. e4 e5 2. Nf3 Nc6 3.Bb5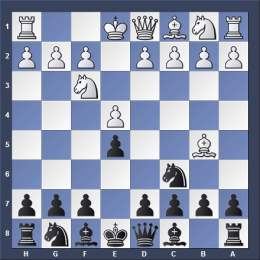 Ruy Lopez – Solid Chess Defense for Black if White plays first move 1.e4 and then 3.Bb5.
After 3…a6, the most commonly played line is the Closed Defence, which goes 4.Ba4 Nf6 5.0-0 Be7. Seldom played is 5.Bxc6 (instead of 5.0-0) dxc6 which is called: "Ruy Lopez Exchange Deferred"
After 5.0-0 Be7 the most frequently seen continuation is 6.Re1 b5 7.Bb3 d6 8.c3 0-0
Alternatives:
6.Bxc6 (Delayed Exchange Variation)
6.d4 (Centre Attack)
6.Qe2 (Worrall Attack)
6.Re1 d6 (Averbakh Variation)
6.Re1 b5 7.Bb3
7…Bb7 (Trajković Variation)
7…0-0 8.c3 d5 (Marshall Attack)
After 3…a6
4.Bxc6 (Exchange Variation)
4.Ba4
4…b5 5.Bb3 Na5 (Norwegian Variation)
4…b5 5.Bb3 Bc5 (Graz Defence)
4…b5 5.Bb3 Bb7 (Caro Variation)
4…Bc5 (Classical Defence Deferred)
4…d6 (Modern Steinitz Defence)
4…f5 (Schliemann Defence Deferred)
4…Nge7 (Cozio Defence Deferred)
4…Be7 5.Qe2 Nf6 (Worrall Attack)
4…Be7 5.0-0 Nf6 (Closed Defence)
4…Nf6 5.0-0 b5 6.Bb3 Bb7 (Arkhangelsk Defence)
4…Nf6 5.0-0 b5 6.Bb3 Bc5 (Modern Archangel Defence)
4…Nf6 5.0-0 Bc5 (Møller Defence)
4…Nf6 5.0-0 d6 (Russian Defence)
4…Nf6 5.0-0 Nxe4 (Open Defence)
4…Nf6 5.0-0 Be7 (Closed Defence)
4…Nf6 5.d4 (Mackenzie Variation)
4…Nf6 5.Qe2 (Wormald Attack)
4…Nf6 5.d3 (Anderssen Variation)
Black defences other than 3…a6
The Berlin and Schliemann Defences are the most popular.
3…Nge7 (Cozio Defence)
3…g6 (Smyslov or Fianchetto Defence)
3…Nd4 (Bird's Defence)
3…d6 (Steinitz Defence)
3…f5!? (Schliemann Defence)
3…Bc5 (Classical or Cordel Defence)
3…Nf6 (Berlin Defence)
Variations taken from Wikipedia
Replay Chess Games of the Ruy Lopez (Spanish)
Flip Board: Press F-Key (or click e7 or d2 on top) Select a game: Click on grey bar
Back – to – Chess Openings
You get a HUGE Discount on High Quality Chess Courses from Grandmaster Smirnov! Click Here!

Get Chess Sets and Chess Computers!