Ruslan Ponomarjov is a world-class Ukrainian Chess Grandmaster. He was born 11th October 1983 in Horliwka, Oblast Donezk, Ukraine. He began to learn chess at the age of 7 and was taught the rules by his father Boris.
In 1994, when he was 10 years old, he came third place in Paris at the U12-Europe Championship in Rapid Chess. In 1996, at the age of 12, he became European Champion in category U18 and in the following year he won the World Youth Championship. In 1998 he received the title of Chess Grandmaster at the age of fourteen and was the youngest grandmaster ever in the history of chess at that time.
In 2002 he became FIDE-World Champion. In 2005 Ponomarjow came second place at the FIDE World Cup in Chanty-Mansijsk.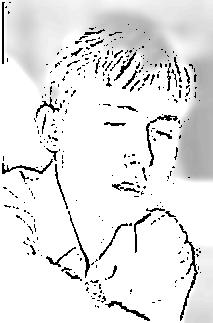 When playing with white Ponomariov plays usually 1. e4. Playing with Black he adopts different openings. Russlan's FIDE rating is 2719 (December 2008) and he is ranked as number 22 worldwide. He is a so-called Super Grandmaster as his rating is above 2700.
Replay his Games
Flip Board: Press F-Key (or click e7 or d2 on top) Select a game: Click on grey bar

Back to – Chess Grandmasters
How to play Chess – Home

Get Chess Sets and Chess Computers!