As you know the Spanish opening (or Ruy Lopez) is very popular among chess players and you will have to play against it for sure in the future as Black.
I show you an extremely rare variation to beat the Spanish. This opening line of the Classical or Cordel Variation is almost unknown and never played. Nobody plays Qf6, which is a move discovered by the strong chess software Fritz. This move is dubious, of course, because the queen comes out too early.
I researched this set up further using the strongest computer software available and found this opening line playable and quite deadly, if your opponent is not prepared. This Qf6 variation might be a nice surprize weapon to make some points.
You should try this setup against somebody who likes to play the spanish often. It is very likely that he doesn't know this Qf6 setup. You probably know it better than he does anyway if you replay more games of the Qf6 Chess Variation.
Memorize this Position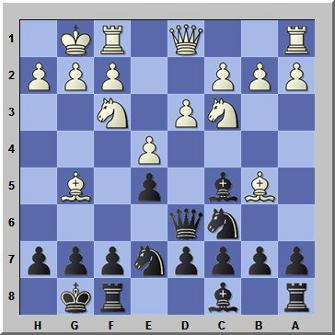 Replay the game
Flip Board: Press F-Key (or click e7 or d2 on top) Select a game: Click on grey bar

Go to Chess Strategies to win – Home
You get a HUGE Discount on High Quality Chess Courses from Grandmaster Smirnov! Click Here!

Get Chess Sets and Chess Computers!