Get high quality chess board and sets from manufacturers and artists worldwide. Many are very beautiful, see for yourself below, I can truly recommend this chess store.
Hey! You will have a difficult time choosing just one set! They have so many gorgeous wooden and theme chess sets which would even make a very nice gift for someone who loves chess.
They are ready to ship with a 90 day money back guarantee. Ordering is easy. In stock items ship from Lynden, WA warehouse. Other items ship from various warehouses throughout the USA.
Types of Chess Boards and Sets
If you play chess regularly get a nice solid wooden chess set which is a delight to look at. It makes chess much more enjoyable than playing with plastic chess pieces.
High Quality Wooden Chess Sets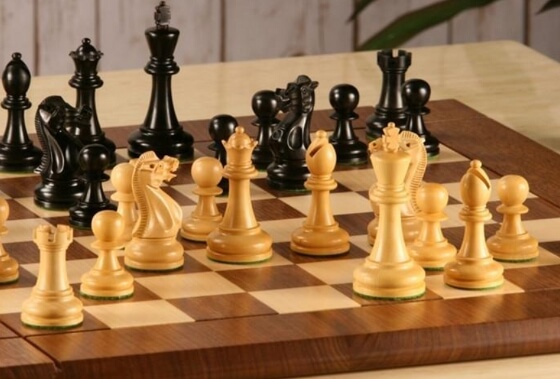 Get Your Wooden Chess Set here!
I recommend the Heirloom Collection where you will find excellent wooden chess sets.
When you go traveling get a practical Travel Chess Set with storage.
Magnetic Wooden Travel Chess Game
Terrifically popular, this cute, sturdy travel chess set is perfect for young couples. Artsy and lighthearted, yet classic and very playable.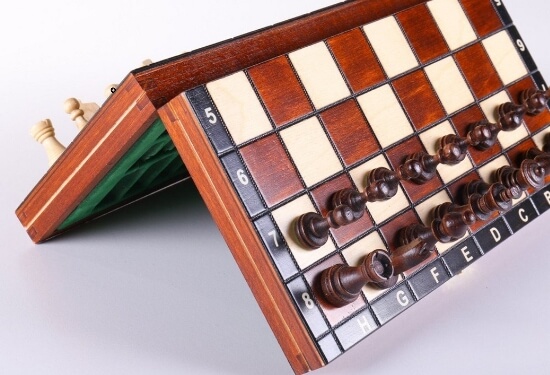 This set is handcrafted in Eastern Europe from birch wood and finished in rich brown and black tones…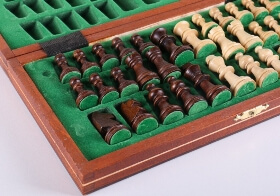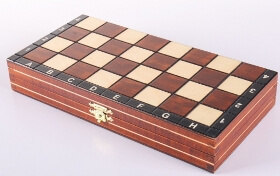 Just 10 1/2″ square with magnetic pieces. Storage inside. Clasped
closure make it easy to take on walks or bring to the park.
Get this Magnetic Travel Chess Set
Theme Chess Sets
You may find Theme chess sets very decorative for your living-room. For example, medieval chess sets, civil war sets, sports, animals, or many other Theme chess sets are available. You will be amazed at the beauty and the sheer number of theme sets they offer.

Get Chess Sets and Chess Computers!