A good chess player reads chess books and doesn't make the same mistakes for the rest of his live. He tries to improve all the time to reach a higher level. This endeavor will eventually translate to real life.
If you intend to improve your playing strength you should study good chess books about chess openings, chess tactics and strategy and get quality Computer Chess Software
Learn effective opening lines and you will be able to play your first 12 moves or more in 2 minutes or faster.
First check out the UNIQUE chess courses created by Grandmaster Igor Smirnov. These high power chess teaching videos are VERY EFFECTIVE and will increase your playing strength rapidly.
For Beginners
For beginners I recommend:

Get "Logical Chess – Move by Move" by Chernev because every move is explained here!
For Advanced Players
I recommend the following chess strategy books for advanced players. There are many other good books around, but the following chess books are highly respected among chess players and myself.
Jeremy Silman
It is commonly agreed among chess players that the following chess books are very good to improve your chess. Why are these books so good? It is the way how chess positions and chess moves are explained.
Jeremy has a way to explain that makes you understand things very fast. This is a natural gift he has. Some writers have it and some don't.
The Amateur's Mind
"The Amateur's Mind is eminently readable and instruction-rich. Jeremy Silman never disappoints those who seriously wish to improve their game."
Joel Benjamin, International Grandmaster.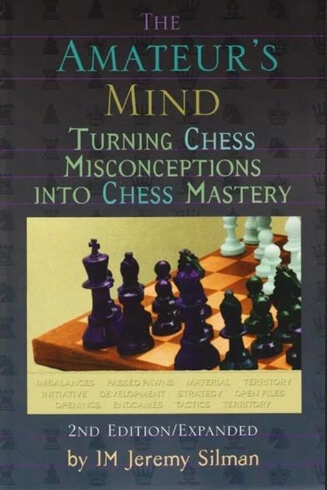 Get the Amateurs' Mind
… and I recommend:


How To Reassess Your Chess
Get – How To Reassess Your Chess –
More good Chess Authors…
For Beginners to Advanced Players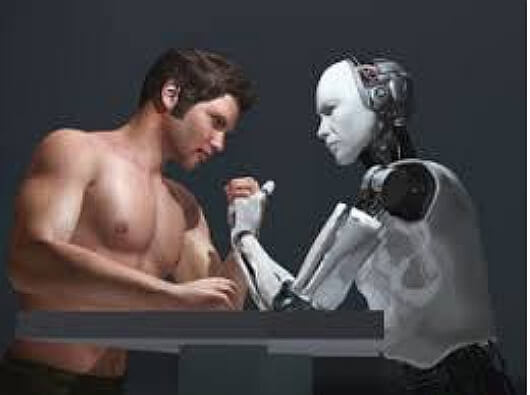 Read Review about "Human versus Machine" – an interesting Book about Computer Chess
Chess Tactics

This book is a must-have.
Polgar – 5334 Problems, Combinations & Games. This is one of the best chess books on Chess Tactics, which organizes 5,334 unique instructional positions! This book is written by the father of the Polgar sisters who all became Grandmasters. The book is widely known and has excellent reviews!
————————————————————-
Get books written by John Watson, who is a well known chess writer.
Top Chess Software
You need one of the following chess programs to test your opening variations and analyze your games or to look up games in the database.
Good chess players use the Database from Chessbase OR alternatively the downloadable and excellent Russian product Chess Assistant to study and analyze chess variations and chess openings.
Fritz
The most popular chess program is Fritz. I am sure, that every chess grandmaster on this planet uses Fritz to help analyze his games or prepare opening variations or to check the database to find games of his opponent. You can analyze your games with Fritz to find mistakes. Fritz is a German chess program produced by Frans Morsch and Mathias Feist. There is also a version that is called "Deep Fritz" and is designed for multi-processing.
Rybka
Rybka is getting more and more popular. This program is known for its outstanding playing strength and it plays like a human, so you have a very natural feel to the game. Rybka is the strongest program available, I believe.
Chess Equipment
Go from – Best Chess Books – to Chess Strategies – Home
You get a HUGE Discount NOW on UNIQUE Chess Courses from Grandmaster Smirnov! Click here!

Get Chess Sets and Chess Computers!