Petrosian versus Botvinnik – 5:2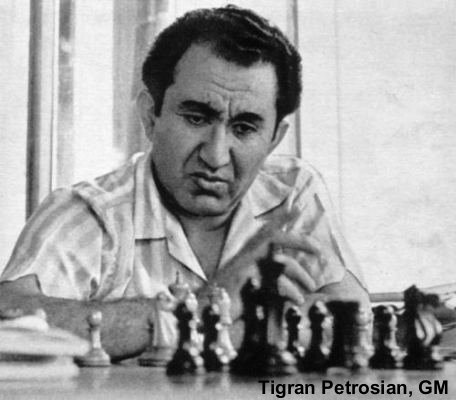 Tigran Petrosian
After winning the Candidates Tournament in Curaçao Tigran Petrosian became the new challenger for the world title and played a match against Botvinnik in 1963. Botvinnik found it difficult to adopt to the playing style of his challenger. He kept the match even until the 14 th game, then he started losing game 15, 18, 19. Petrosian won the match scoring 5 to 2 (15 draws) and became the new world chess champion.
Botvinnik lost the right to ask for a rematch.
Grandmaster Varuzhan Akobian reviews Game 5 of the 1963 world championship match. His countryman and hero, Tigran Petrosian, won the match and the title.
Replay all Games of the Match
Flip Board: Press F-Key (or click e7 or d2 on top) Select a game: Click on grey bar

Back – to – History of Chess
You get a HUGE Discount on High Quality Chess Courses from Grandmaster Smirnov! Click Here!

Get Chess Sets and Chess Computers!